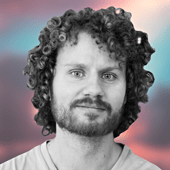 Daniel Ottosson
Senior 3D Artist – Art & Creative
A creative mind that just loves the process of creating something: Digital art, traditional art, music, carpentry, photography, cinematic trailers… I can't sit still, and feel most calm when in the middle of something that is being created.
I'm here to make the project we're working on wow our future players visually, and that is ultimately what drives me in this profession.
I'm a music nerd, and really into film music. Would love to create a score for some motion picture project. If I had the patience, I would like to learn to play the Cello.