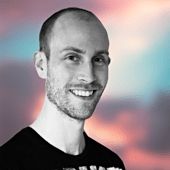 Matt Clarke
Lead Engineer – Engineering
I've been making and programming games professionally since 2011, while I have worked on all sorts of areas, gameplay is what I enjoy the most, and that is why I joined To The Sky!
I am here to help create fun gameplay experiences, from both a code and design perspective, that I hope players will enjoy when they get their hands on what we are creating!
Outside of making games, if I am not playing games (which if I am being honest is quite often), I'll either be out on my mountain bike, going for a walk at the nearby lakes or spending time with family and friends.
I have a soft spot for tabletop games and I should make the time to play them more often.
Also, it is a stereotype, but tea is the best :D