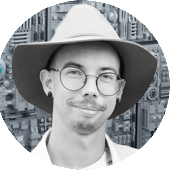 Johannes Ekengren
Senior Developer – Engineering
I love games, and to have the privilege to work on games too is the best. I have been working in the game industry since 2018, in the credits of a few AAA games and since the beginning of 2023, I have been here at To The Sky.
I am a programmer who likes seeing things I do pop up on the screen and have that feeling of "Cool, now that thing explodes when I hit this" or "That UI is reacting to me doing this, nice!"
When I am not creating stuff with code I like to create stuff with my hands, building a patio, remodeling the kitchen, or building a new keyboard. I also spend time with my family, big and small, taking a cruise on my longboard or cooking some delicious food.